Wednesday, February 19, 2014
6:30 AM |
Posted by Keta Diablo
|
Edit Post
Release date:

February 14
BLURB


Kendra spends her days and nights running a business, sculpting, and leading a Tahitian dance group in Kauai. She can't squeeze anything else into her life, but she dreams of cowboys. Sexy, hot cowboys in tight jeans,low-tipped Stetsons, and dusty boots. Men who know all about how to please a woman. She enjoys her fantasies, but can't imagine ever settling down. But one night with one would be so nice. Surely that would get her dreams of a white knight cowboy sweeping her off her feet out of her system.

Because of an accident that Shane believes left him "less of a man," he doesn't see a wife and children in his future. Carson, his ranching partner—and sometimes lover—thinks Shane is wrong. Carson refuses to let Shane settle for a life of rodeo bunnies who only want a romp in bed with a bull rider. Shane deserves more than that. He manages to sign Shane up with a matchmaking service to, hopefully, meet another kind of woman, maybe someone who will appreciate Shane for the man he is. Except Madame Evangeline expects both of the cowboys to go on this special one night date. It doesn't take long for either cowboy to realize that one night with the purple-haired, hip-shaking beauty in Kauai might not be enough….

"Let's take care of our cowboy."

Before Shane could protest, Carson gripped his hip and held tight while he pounded into Shane's ass. Shane turned red. He grunted and strained. What did it feel like to have a thick cock up your ass? She couldn't be certain, but she didn't think this was new to them.

When she couldn't stand it any longer, she squirmed as close as she could and feathered soothing kisses on Shane's agonized ace. She inhaled the scent of two aroused men, mixed with her own scent. Needing to comfort him even as he suffered pleasure/pain, she stroked his muscled arms and his sweat-coveredchest, whispering words of encouragement to them both.

When Carson roared his release, Shane grabbed hold of her. He pressed his mouth to hers and kissed the blazes out of her. Seconds later, Carson rolled awayand Shane flattened her to the bed.

He climbed over her, panting, frantic. He drove his shaft into her in one long thrust. Nothing held them back this time, no protesting that he wasn't man enough. He rode her hard, fast until they both cried out.
AMAZON
Labels:
Cowboy Dreamin'
,
guest author
,
starla kaye
|
0 comments
Tweet Share

Visit Book Town!
BookTown!

SPREAD THE WORD!
Keta's Keep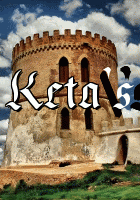 Grab this badge:
THE STUFF OF MYTH & MEN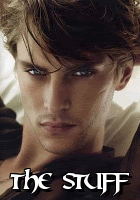 Grab this badge: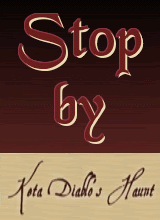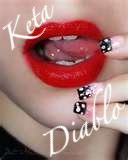 <div align="center"><a href="http://ketaskeep.blogspot.com" title="Keta's Keep" target="_blank"><img src=" http://i1084.photobucket.com/albums/j401/redlipstickjournals/redlips2-2.jpg" alt="Keta's Keep" style="border:none;" /></a></div>

Keta- Blog Talk Radio

ME ON BLOG NATION

Book Blogs